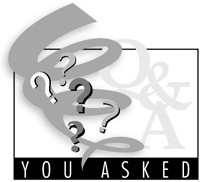 Q: I am interested in reserving a computer classroom for a class session. What is the process for doing this? What resources are available to me?
Compiled from questions received during Winter Quarter
A: If you are a faculty member, teaching assistant, or staff member, you can reserve a computer classroom for academic purposes and use it for any class period, lab session, discussion section, or one-time demonstrations.
During the academic quarter, on weekdays between 8 a.m. and 6 p.m., you may reserve computer classrooms for academic classes only. Outside this time frame the rooms may be reserved on a recharge basis for non-academic use.
We accept reservations up to a year in advance, and we recommend early reservations: the more popular computer rooms get booked up rapidly. Daytime hours generally fill up more quickly than those in the evening, so if you reserve late your preferred classroom or time may not be available.
It's important to note Lab Management's policies before reserving a classroom. (A complete listing is available on the Web.) Here are a few of the main policies:
An instructor or teaching assistant (TA) must be present during the reserved time.
Software must be submitted to Lab Management for installation no later than two weeks before scheduled use of the lab. We will install the software, but the person reserving the computer classroom must test non-standard software in advance of the class.
If the instructor or TA has not arrived 15 minutes after the scheduled start of the class, the classroom will be opened for public use.
We will assist you in using the computer classrooms to their full potential. This includes creating electronic drop-off and pick-up folders on the file server if needed, allowing your students to pick up computer files and drop off their finished work.

We can also load the software you need for your class. Please note that any software that is loaded on the classroom computers must be properly licensed. Generally, this means that software licenses must be purchased for each classroom computer. Many software vendors will give faculty permission to use a package in their class for free or at minimal cost. Please contact us if you have questions about obtaining software for a class.

All computer classrooms come equipped with projection equipment, which is attached to the instructor's computer and allows you to show students what is on your screen. Each room cluster is staffed by a student Site Attendant who can troubleshoot problems or help you to use the computer classroom.

Tim Leamy, Computer Lab Manager, Information Resources
Resources:
Phone: 752-8549
Email: labmanager@ucdavis.edu
Web site: http://lm.ucdavis.edu
To reserve a computer classroom:
Call 752-8549, send email to Lab Management at lab-reserve@ucdavis.edu, or fill out a form on the Web at http://lm.ucdavis.edu/rooms/reservationform.html.

The computer classroom reservation policies and a list of standard software already installed in computer rooms are located at http://lm.ucdavis.edu/rooms/reserve.html.
Do you have a technology-related question? Email it to ithelp@ucdavis.edu.